Bhangarh Fort (Hindi: Bhangarh ka kila) is a 17th-century famous fort. The fort is in Alwar district of Rajasthan.
Bhangarh fort's story is quite popular across India. It holds a mysterious reputation among the travellers.
What is so mysterious about Bhangarh fort? Let's find out.
12 intriguing and shocking facts/rumours about Bhangarh Fort
1. Bhangarh fort is one of the most haunted places in India.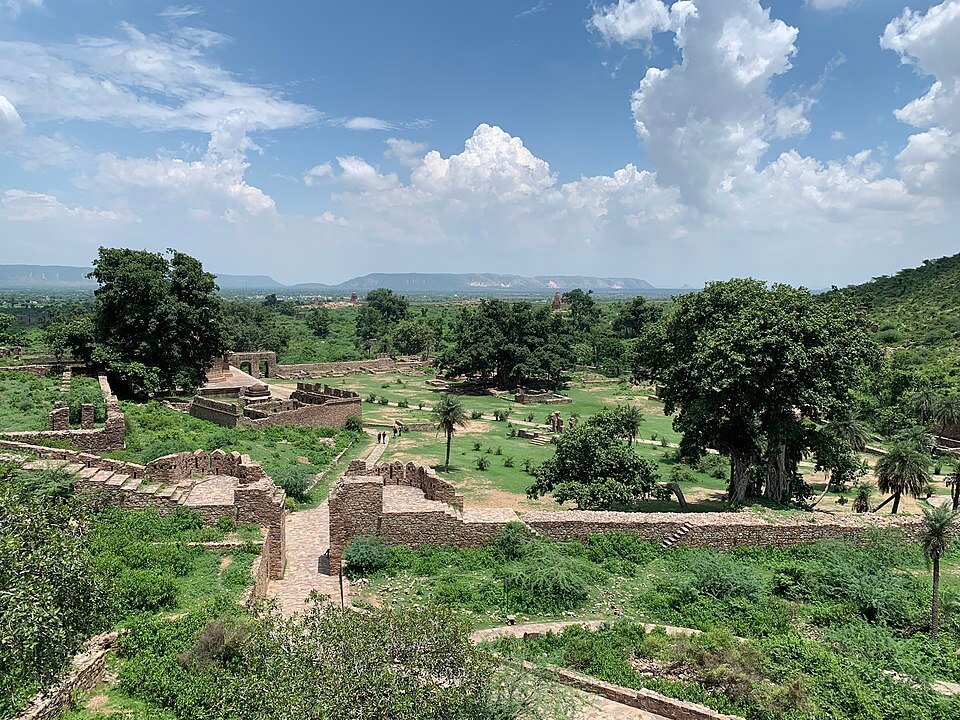 Bhangarh Fort popularly known as Bhangarh kila is considered as one of the most haunted places in the country.
According to legend, the fort was cursed by a sage. The curse led Bhangarh fort into abandonment and the frightening atmosphere.
2. Entry is Restricted after 6 PM at Bhangarh Fort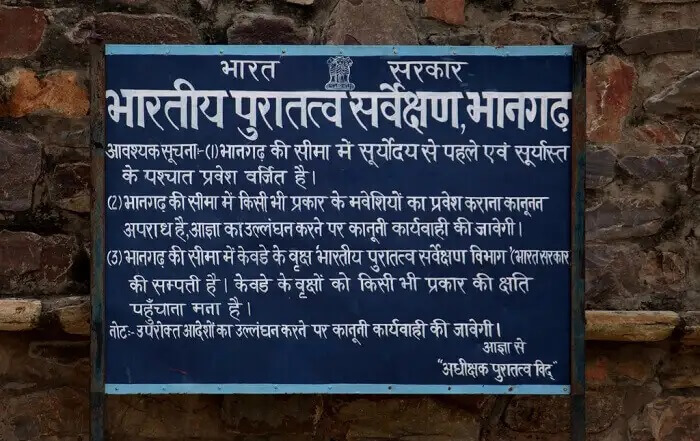 The authorities have prohibited entry into Bhangarh kila after 6 PM due to its reputation as a haunted place.
Visitors are strictly not allowed to stay inside the bhangarh fort at night.
3. Anyone who goes inside Bhangarh Fort at night gets disappeared
It is believed that if someone goes inside Bhangarh fort after sunset disappears.
Some locals say that a person might die or face supernatural experiences if he stays inside the fort at night.
4. Nobody lives near Bhangarh Fort
Bhangarh Fort (Bhangarh ka kila) is a historically significant landmark. But no one lives within its boundaries today.
The nearest village is Gola ka bas which is located around 3.5km away from Bhangarh kila.
5. There is a haunted temple inside Bhangarh Fort
Within the fort, there is a temple dedicated to Lord Hanuman.
Locals believe that the temple is under the deity's protection.
They believe that if anyone attempts to rebuild or change it will result in disastrous events.
6. 400 years ago, 10000 people used to live in Bhangarh
Bhangarh fort's history suggests that Bhangarh was a bustling city in the 17th century with over 10,000 people living there.
Later the city suddenly went deserted. The exact reason for its abandonment is still a mystery to historians.
➡️ Also check this: Tourist Places Near Jaipur within 200 km
7. Fort's architecture & design is a blend of Rajput and Mughal styles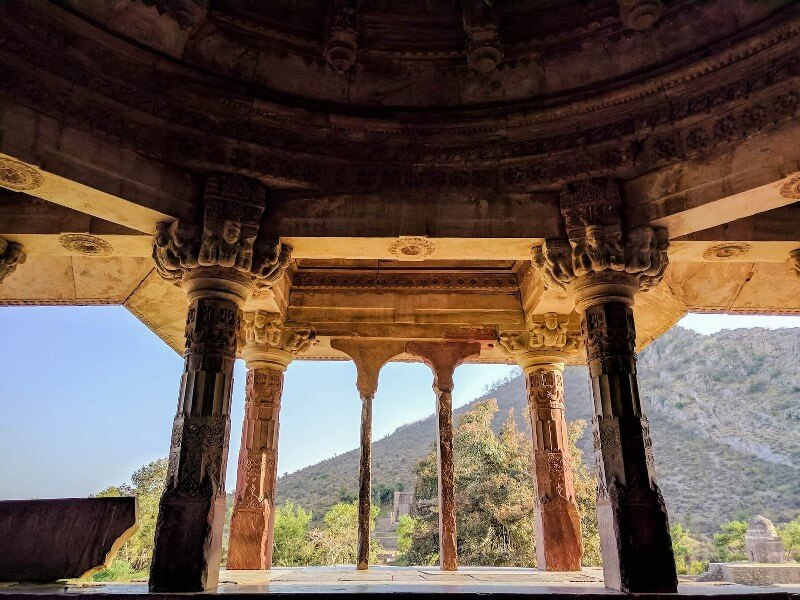 Bhangarh fort's architecture is a mixture of both Rajput and Mughal styles.
Its intricate design, with many courtyards, temples, and palaces, adds to its mysterious charm.
8. Despite a mysterious reputation, Bhangarh fort is a natural beauty
Bhangarh Fort is situated in the midst of scenic Aravali hills. The fort offers breathtaking views of the surrounding landscape.
Apart from the mystery, the fort's location is also known for its natural beauty.
9. Bhangarh fort is a protected archaeological site
Despite its reputation as a haunted place, Bhangarh Fort is a protected archaeological site.
The bhangarh kila provides valuable insights into the architectural and cultural history of Rajasthan.
10. 30,000 to 40,000 tourists visit Bhangarh fort every month.
Bhangarh Fort (Bhangarh ka kila) attracts both thrill-seekers and history enthusiasts.
It has become a popular tourist destination for those who want to explore its historical and supernatural aspects.
Around 30,000 to 40,000 tourist visit Bhangarh fort every month making it a popular tourist destination in India
11. Bhangarh Fort has houses with no roofs or partial roofs
There is a village near Bhangarh fort that has no roofs on the houses. Whenever someone tries to build the roofs, it collapses.
➡️ Also check this: Everything about Chambal Riverfront, Kota
12. Foreigners entry is banned at Bhangarh Fort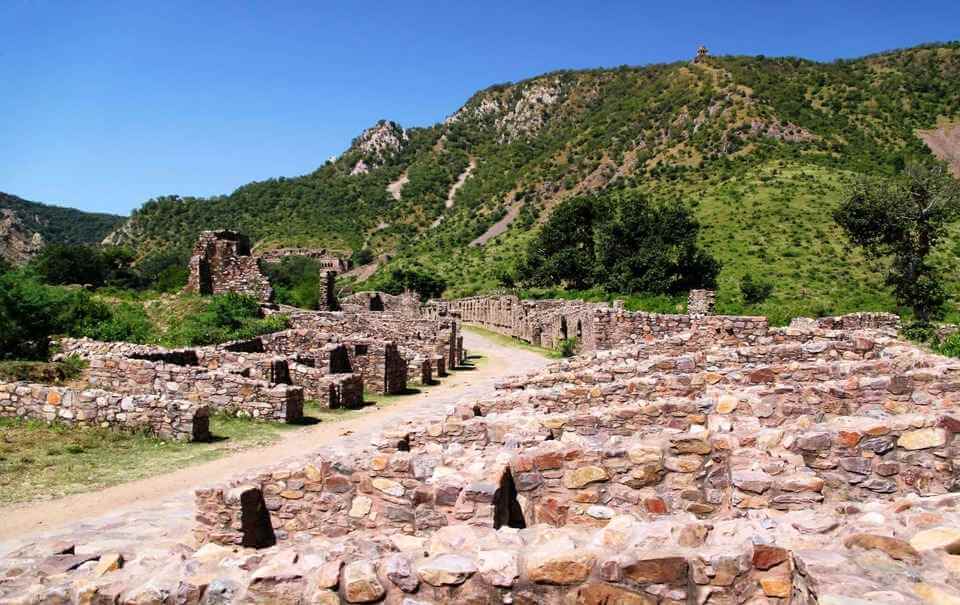 Yes, you heard it right. Entry for foreigners is banned by local authorities at Bhangarh fort.
If a foreigner wants to visit the fort, then he has to get a special permit from authorities.
The tales of Bhangarh Fort are fascinating but skeptical too.
Bhangarh fort's story, historical and architectural significance makes it an interesting tourist place to visit.
Would you like to visit Bhangarh fort? Let me know in the comments box.