Overview: Jawai leopard reserve is a beautiful tourist place in Pali. With stunning scenery and abundant wildlife, it is a great place to visit in Rajasthan for those who are interested in nature, wildlife, and photography.
Watching Leopards in a gypsy climbing rocky hills is a unique experience. Isn't it?
Jawai leopard reserve is a hidden place where you can get an unforgettable experience of Leopard sightings.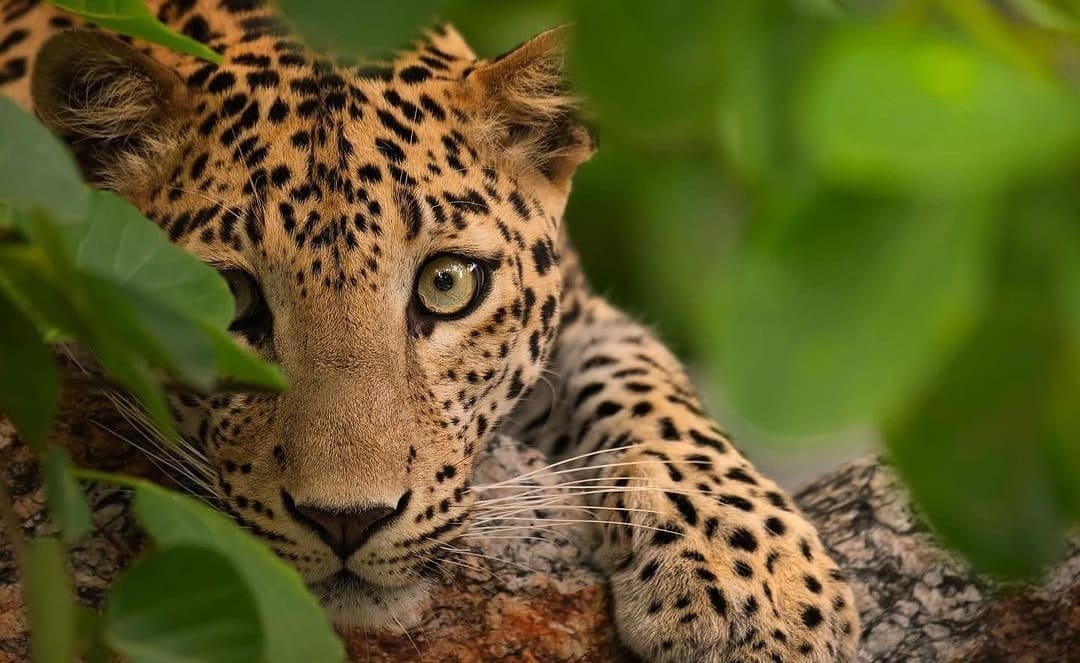 Over the past decade, I've had the privilege of exploring some of the most adventurous destinations, but Jawai holds a special place in my heart.
Let me take you on a virtual journey to this stunning leopard sanctuary that seamlessly weds nature's beauty with the wild charm of leopards.
Read: Great Monsoon Places in Rajasthan
Jawai Leopard Reserve – Best Place to See Leopards in Rajasthan
Jawai Leopard Reserve is located near Jawai dam in Pali district. The Jawai landscape is a blend of rocky hills, lush greenery, and serene water bodies. All these makes Jawai bandh leopard reserve a beautiful tourist places to visit in Rajasthan.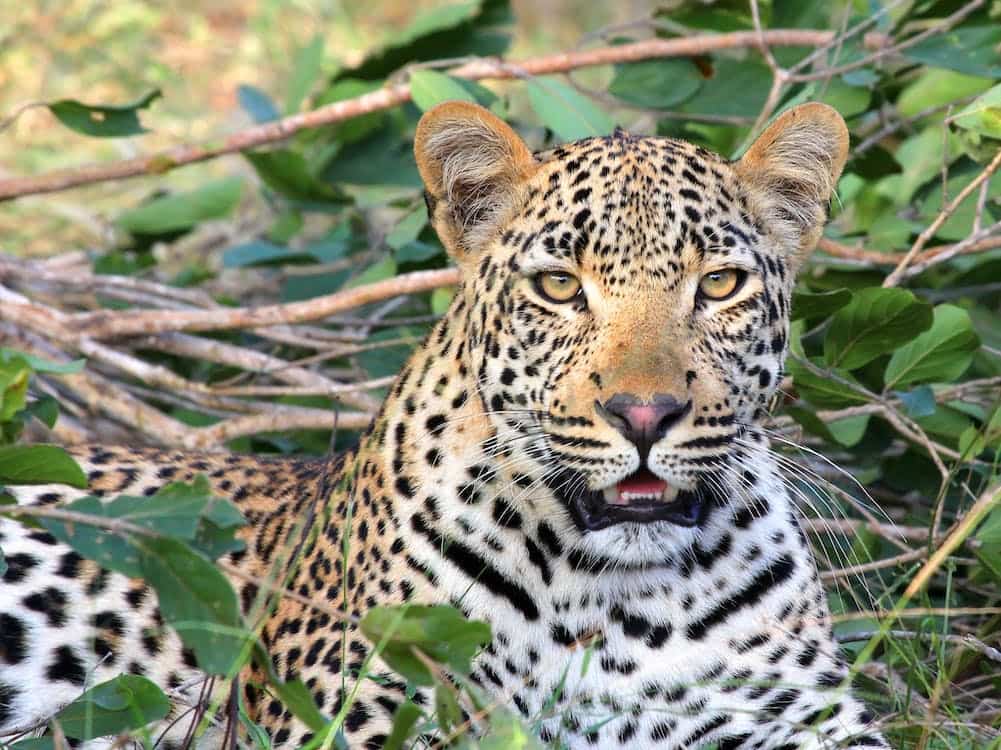 Jawai sanctuary is a home to approximately 60 leopards. The rocky terrain provides a natural camouflage to the leopards. This makes it challenging to spot them. But that's where the excitement live. Right?
But, a guided Jawai leopard safari increases your chances of a wonderful leopard sighting.
The magnificent Jawai dam adds feathers to the beauty of the whole region. The mighty Aravalli hills surrounding the area makes Jawai a perfect habitat for leopards.
Jawai's landscape offers a surreal backdrop for both photographers and wildlife enthusiasts.
Over the years, I've been fortunate to witness these majestic leopards lounging on the rocks, their amber eyes shining in the daylight. Believe me, it is a memorable experience that you should not miss.
Check: Jaipur Travel
6 Exciting Reasons to Visit Jawai
Jawai is an undiscovered tourist place in the north-western region of Rajasthan. It is a vast area of over 60 square kilometers that has 16 villages and the Jawai Bandh (English: Dam).
1. Leopard Reserve & Wild Animals
There is a Jawai leopard reserve where you can find many leopard safari points. Apart from leopards, you can see hyenas, sloth bears, wild boars, jackals and foxes in the Jawai forest.
2. Rich Birdlife (Migratory Birds)
The area of Jawai also features a rich birdlife. There are 100+ species of birds including 60+ migratory species (Flamingos, cranes etc ). The foreign birds stay at the Jawai Dam area from November to April.
Read: Shocking Facts About Bhangarh Fort
3. Jawai Dam
Jawai Dam is a 62-foot-deep water reservoir. It stretches for 5 kilometers. Jawai Dam is one of the largest dams in Rajasthan. The surrounding area is stunning to see due to the water and lush green land.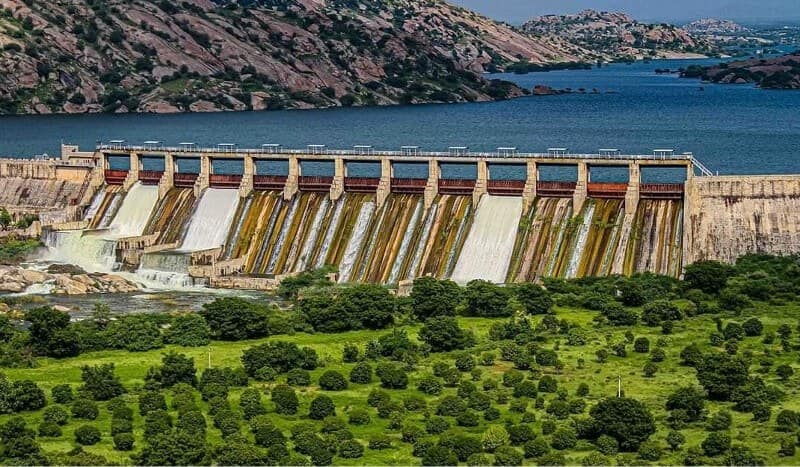 4. Beautiful Landscape
Jawai has dense forest and rocky hill formations. The water spread through the Aravali hill range makes Jawai a picturesque sight to visit in Rajasthan.
Read: Upcoming Bird Sanctuary in Jaipur
5. Crocodiles- King of Chambal River
In the waters, you can see hundreds of crocodiles swimming and resting. Jawai's surroundings and weather support crocodiles and their growth.
Each year, tourists come to Jawai for leopard sightings. Besides, they also enjoy watching birdlife, wild animals and crocodiles.
6. Ranakpur Jawai Bandh Festival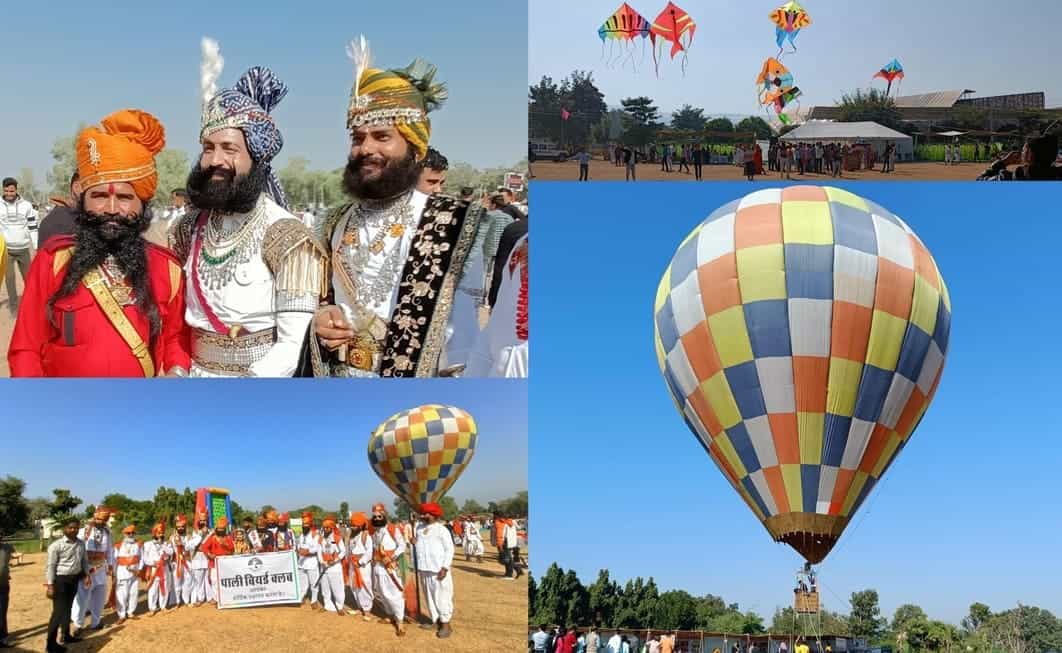 Every year in December month, the tourism department of Rajasthan organizes a three-day "Ranakpur Jawai Bandh Festival". This festival is a heart-pleasing experience for tourists visiting Jawai, Pali.
Date of "Ranakpur Jawai Bandh Festival" in 2023: 21 & 22 December
Main Activities: Camel polo, horse race, matka race, goat competition, mustache competition, and tug of war etc.
At the festival, you can enjoy folk dance and singing performances by local artists. You can also be a part of Kite flying, parasailing, and hot air balloon competition.
Read: Udaipur Travel Guide
Jawai Leopard Safari – Timings
The Jawai Leopard Safari is an amazing experience. It allows tourists to see leopards in their natural habitat.
With an expert guide there are better chances of spotting leopards. The early morning and evening safaris are ideal times to witness the leopards when they are most active.
Morning Safari
Morning Leopard safari in Jawai start at around 5 AM. Leopards are most active before sunrise. So it is the best time to see leopards.
Read: Exciting Bundi Travel
Evening Safari
The evening safari for Jawai leopard sighting starts at 4 pm. Evening safari time can change in winter and summers. Evening leopard safari is a fantastic opportunity to spot leopards, as they often come to quench their thirst during this time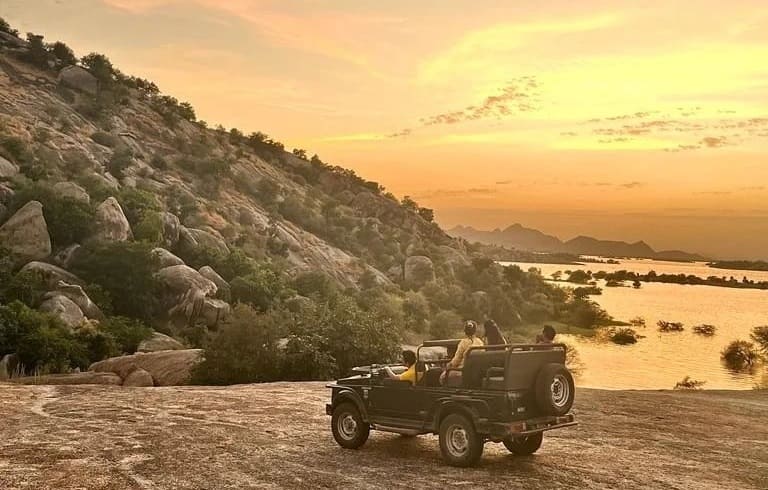 Watching the sun setting below the horizon at the Jawai Dam is also a great moment that you can cherish in evening leopard safari at Jawai sanctuary.
Upto 40% Off, Travel Gears & Essentials ➛ Deals
Things to Do at Jawai, Safaris and Activities
There are many adventure and outdoor activities organized by Jawai travel operators. These activities provides great fun and boost your adrenaline. 😉
Some of the great Jawai activities are:
| | |
| --- | --- |
| Leopard Safari | Jungle Safari |
| Migratory bird watching | Village Safari |
| Village Safari | Jawai Bandh Tour |
| Off-road Training | Walk with Rabaris |
| Nature Walk | Tribal Village Tour |
| Camel Ride | Cycling Tour |
| Dam & Top Hill's Breakfast Experience | Ranakpur Jawai Bandh Festival (In Dec Month only) |
Jawai Leopard Reserve – Best Time to Visit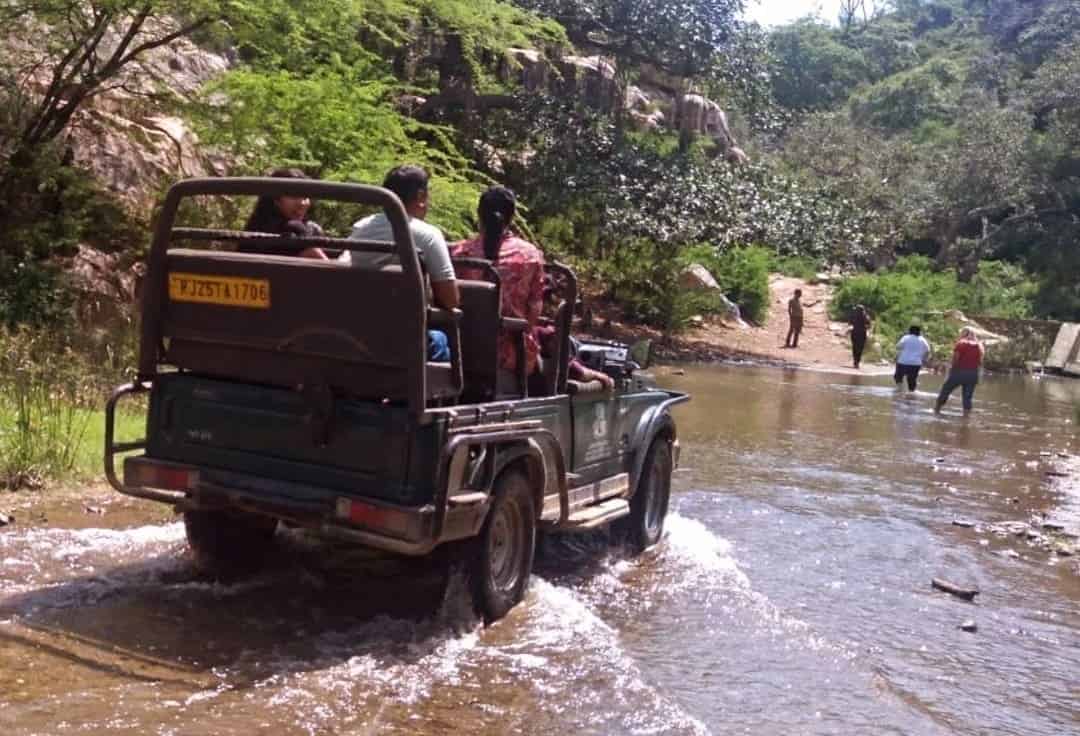 The best time to visit the Jawai leopard reserve is during winter season (October to March). The weather in winter season is pleasant and perfect for jungle and leopard safari. Friendly weather during winter supports your journey and you don't get tired easily.
Read: Kota Travel Guidebook
Jawai Leopard Safari Booking
You can book Jawai leopard safari tickets via various safari booking providers. These Jawai safari booking operators are convenient option to enjoy the Leopard safari in Jawai.
There are many hotels, resorts and lodges that provide Jawai safari tours. You can also book your safari tour through them.
Read: Places to visit near Jaipur
Jawai Leopard Safari Price
The ticket price for Jawai leopard safari depends on the tour operators or you contact. Different hotels, lodges, tour operators offer different safari packages for Jawai leopard tour.
The cost for Jawai leopard safari ranges from ₹2000 to ₹5000 per person. Different travel operators provides different facilities with their offered package.
Jawai Leopard Reserve – Hotels
Jawai leopard sanctuary is a hidden tourist attraction. Not many tourist visit here often. Despite that, Jawai offers a range of accommodations to suit different budgets.
Upto 60% OFF on Jawai Resort & Hotels ➛ Check Deal
From luxurious tented camps, resorts, lodges, homestays to hotels there's something for everyone.
Jawai Leopard Safari – Things to Remember
Please be aware that camping in Jawai reserve or any solo jungle activity in this wildlife-rich area is risky. To avoid any mishaps, it is always best to go with a reputable Jawai safari camp operator.
Other things to keep in mind before going for a Leopard safari in Jawai:-
Loose fitting clothes can create problem, don't wear them.
Summer at Jawai leopard sanctuary is hot, wear covered clothes to protect yourself
Apply sunscreen to protect your skin from sunlight
Wear UV protected sunglasses
Wear a hat or cap
Don't get off the vehicle unnecessarily
Don't provoke wild animals
Upto 70% Discount on OYO Hotel ➛ Search
How to reach Jawai Leopard Sanctuary?
By Air:
The nearest airport to Jawai safari is Jodhpur airport which is 153 Km away from Jawai. Another airport is the Maharana Pratap Airport in Udaipur. This airport is 160 km away.
| Airport | Jawai Leopard Safari Distance |
| --- | --- |
| Udaipur Airport | 160 Km |
| Jodhpur Airport | 153 Km |
| Jaipur Airport | 400 Km |
| Delhi Airport | 650 Km |
✈️ 25% OFF on Flights ➛ Search
By Train:
Reaching Jawai by train is another option. The nearest railway station Mori Bera, which is 4 kms away. There are many trains run to Jawai several cities like Delhi, Jaipur, Mumbai, Udaipur etc.
| Railway Station | Jawai Leopard Safari Distance |
| --- | --- |
| Mori Bera (MOI) Railway Station | 4 Km |
| Jawai Bandh (JWB) Railway Station | 15 Km |
| Falna (FA) Railway Station | 35 Km |
By Road:
Jawai leopard sanctuary is well-connected many cities via national and state highways. Places like Udaipur, Mount Abu, Kumbalgarh are well within a distance of 150 km.
| City | Jawai Leopard Safari Distance |
| --- | --- |
| Udaipur | 140 Km |
| Mount Abu | 90 Km |
| Jodhpur | 165 Km |
| Jaipur | 400 Km |
| Delhi | 660 Km |
| Ahmadabad | 280 Km |
Jawai Leopard Reserve – Celebrities' Favorite
Celebrities are fond of Jawai Leopard Safari. Every year many Bollywood celebrities visit the leopard safari of Jawai. Recently, Katrina Kaif and Vicky Kaushal enjoyed their vacation at Jawai.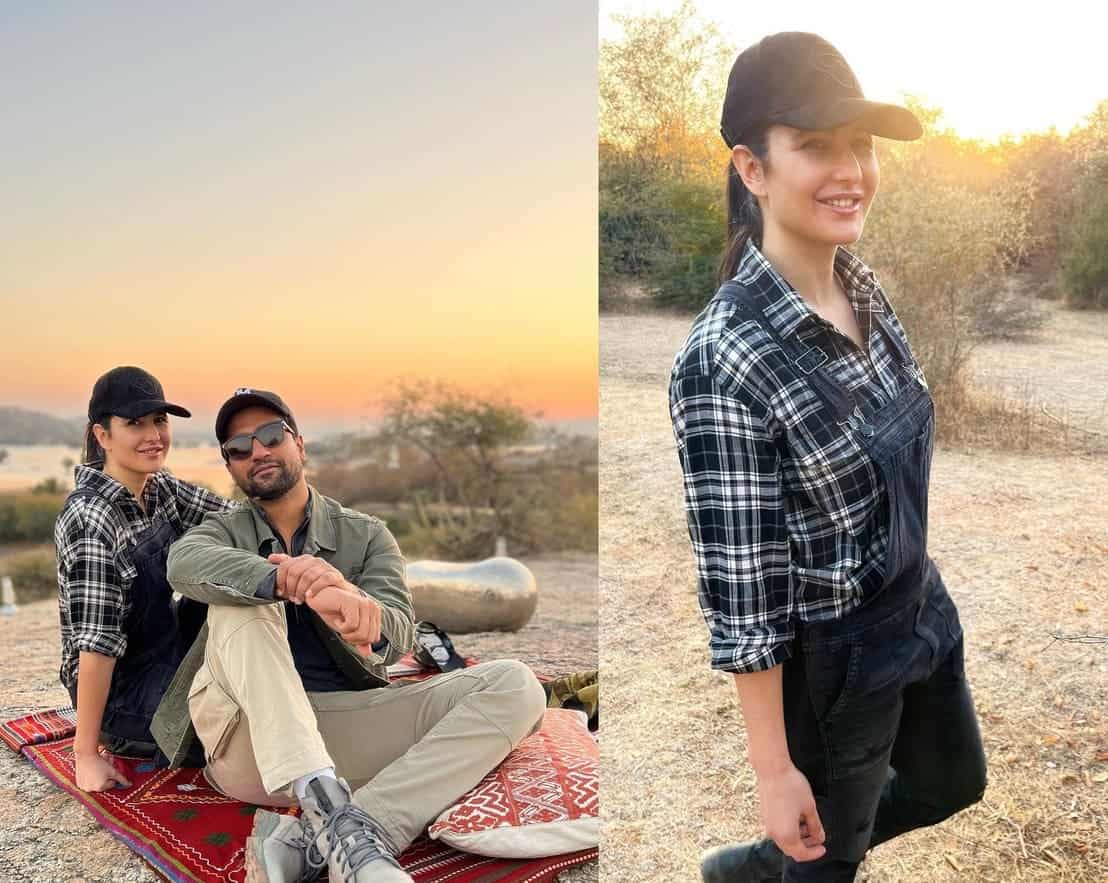 Some time ago, Ranbir Kapoor and Alia Bhatt also stayed at Jawai and enjoyed leopard sightings. Few years ago, Salman Khan the Bollywood actor also visited Jawai Bera leopard reserve.
Final Word
The Jawai Leopard Reserve in Pali is a hidden tourist destination in Rajasthan.
It provides mesmerizing travel experience that stays in your head for a long time.
Leopards, migratory birds, crocodiles, and local communities makes the Jawai safari visit unforgettable.
If you're seeking a perfect weekend getaway with unique wildlife encounter, Jawai should be at the top of your list.