Whenever you think of traveling to Rajasthan, you might only think of places like Jaipur, Jodhpur, Udaipur, or Jaisalmer. But the beauty of Rajasthan is present in every small place here.

If you want to experience something different this time, then come to Kota.
Kota is emerging as a new tourist destination in Rajasthan. Many tourist places in Kota are worth visiting.
Now you might be thinking, are there enough places to eat and stay in Kota?
Yes, my dear friends! Many hotels and restaurants in Kota offer comfortable stay and delicious Delight.
Here is the list of the Top 10 restaurants in Kota.
1. Saffron-The fine dining
Looking for great taste and cozy ambiance for dinner at a pocket-friendly price, then Saffron-The Fine Dining Restaurant is the palace for you.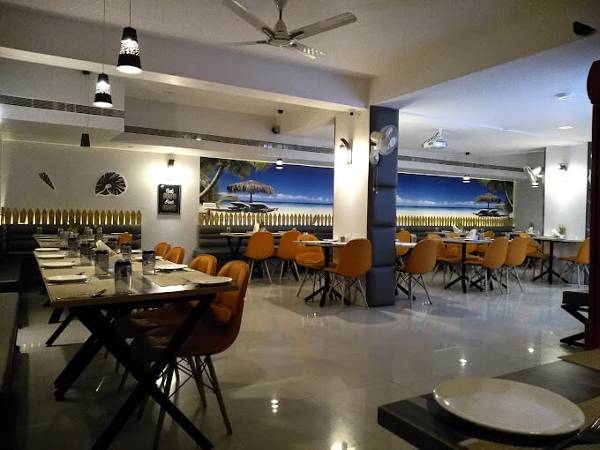 This restaurant is a perfect choice for organizing family dinners and small parties.
Check: Mega Riverfront of Kota
2. Sheesha Restaurant
Sheesha restaurant in Kota greets you with an unforgettable dining experience.
The restaurant has a very appealing ambiance. The menu offers a wide variety of cuisine, desserts and drinks.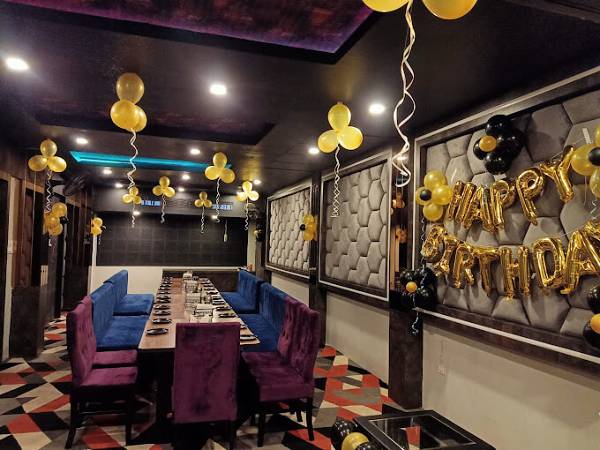 The restaurant also includes varieties of vegetarian and vegan dishes.
So, don't forget to visit this amazing restaurant for an exceptional food adventure.
Read ➛ Kota Travel Guide
3. Amar Punjabi Dhaba
Amar Punjabi Dhaba is famous throughout the city as one of the best in Kota for its authentic North Indian food.
The restaurant has several varieties of dishes at reasonable prices. You will be pleased with the mouth-watering food and courteous staff.
4. All Season Restaurant
Thinking for a romantic date night dinner with your partner?
Nothing can beat the beautiful ambiance, lip smaching food and hospitality of All Season Restaurant.
Though it is bit pricey, but the delicious food and excellent service of the staff will delite you the most.
Opening Hours: 11:00 am – 11:00 pm

Cuisines: Desserts, Chinese, Punjabi, Multicuisine, Mughlai, Barbeque, North Indian, Italian, Indian, Tandoori, Continental, Hyderabadi, Mexican, Afghani, Awadhi, Lucknowi, Kebab, Non Veg Thali

Popular Items: chicken dum biryani, paan shot, mutton lal maas.

Service Type: Delivery, Fine Dining, Casual Dining, Salad Bar, Take Away

Average Cost Price: ₹ 400/person
5. Maheshwari Restaurant
Looking for authentic traditional Rajasthani food, without a second thought visit Maheshwari Restaurant.
They offer the best vegetarian food and quality service.
The ambiance will give you a traditional and cultural Rajasthani vibe.
Also read ➛ Tourist places in Kota
6. Royal Firdous Restaurant
Seeking for best non-veg restaurant in Kota, then your search ends here, Royal Firdous Restaurant has been serving authentic and mouth-watering MUGHLAI cuisine for almost four decades in Kota.
Keeping the convenience of their customers in mind they have separate sitting area for families.
7. Eatos
Planning family dinners can be difficult, as it's not easy to find everyone's favorite dish for the table.
From North Indian traditional cuisine to Chinese, Eatos is one such restaurant that has something for all.
Eatos also offers wide variety of cakes and pastries, which makes it the best place to organize small birthday parties.
📰 Also Check: 10 Best Hotels in Kota
8. Mosaic Restaurant
If you are in Kota and want to treat your taste buds with an amazing buffet, then Mossic will not disappoint you at all.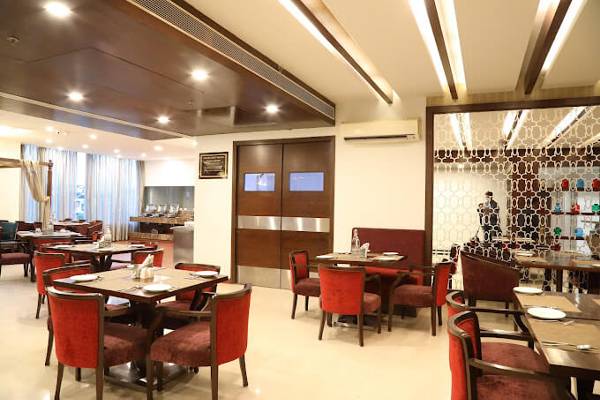 Enjoy veg and non veg food with great ambiance and good music. Mosaic, offers a delightful experience of a perfect dine in.
9. Woods Restaurant
Woods restaurant in Kota is a combination of great ambiance and food. You will find everything from staters to desserts in the menu at affordable prices.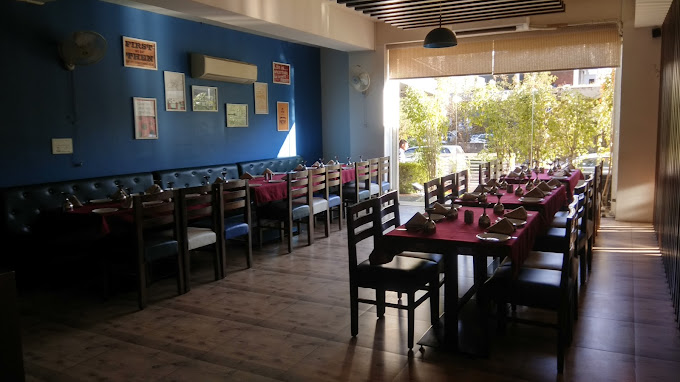 A private sitting area, courteous staff and peaceful atmosphere makes it a great choice for families and couples to enjoy meals.
10. Polo Restaurant
As soon as you enter the restaurant, the eye-catching polo themed interiors will win your heart.
But let me tell you that not only the interiors, but the food here is exceptionally delicious. Here you will enjoy medley of Indian spices in every dish.
Inviting decor, mouth-watering dishes, delightful surroundings makes it the most loved place for food lovers in Kota.
I hope this list of Restaurants makes your Kota travel more happening.
If you looking for all in one place to feast in Kota then without a second thought visit Kota Choupati (Open Air Food Court).
If you visit any of these restaurants in Kota, let us know about your experience in a comment section.