Traveling in Kota is a whole new experience now. 15 years ago when I was living there, Kota travel and sightseeing was limited to a few tourist attractions and markets.
Today, Kota offers a lot of great travel attractions you would rarely find in other cities of India.
This Kota travel guide offers detailed information about Kota's heritage, top attractions and travel tips.
You can also find information about when and how to reach Kota in this travel handbook of Kota.
Top 5 Kota Tourist Attractions – A Blend of History and Modern Era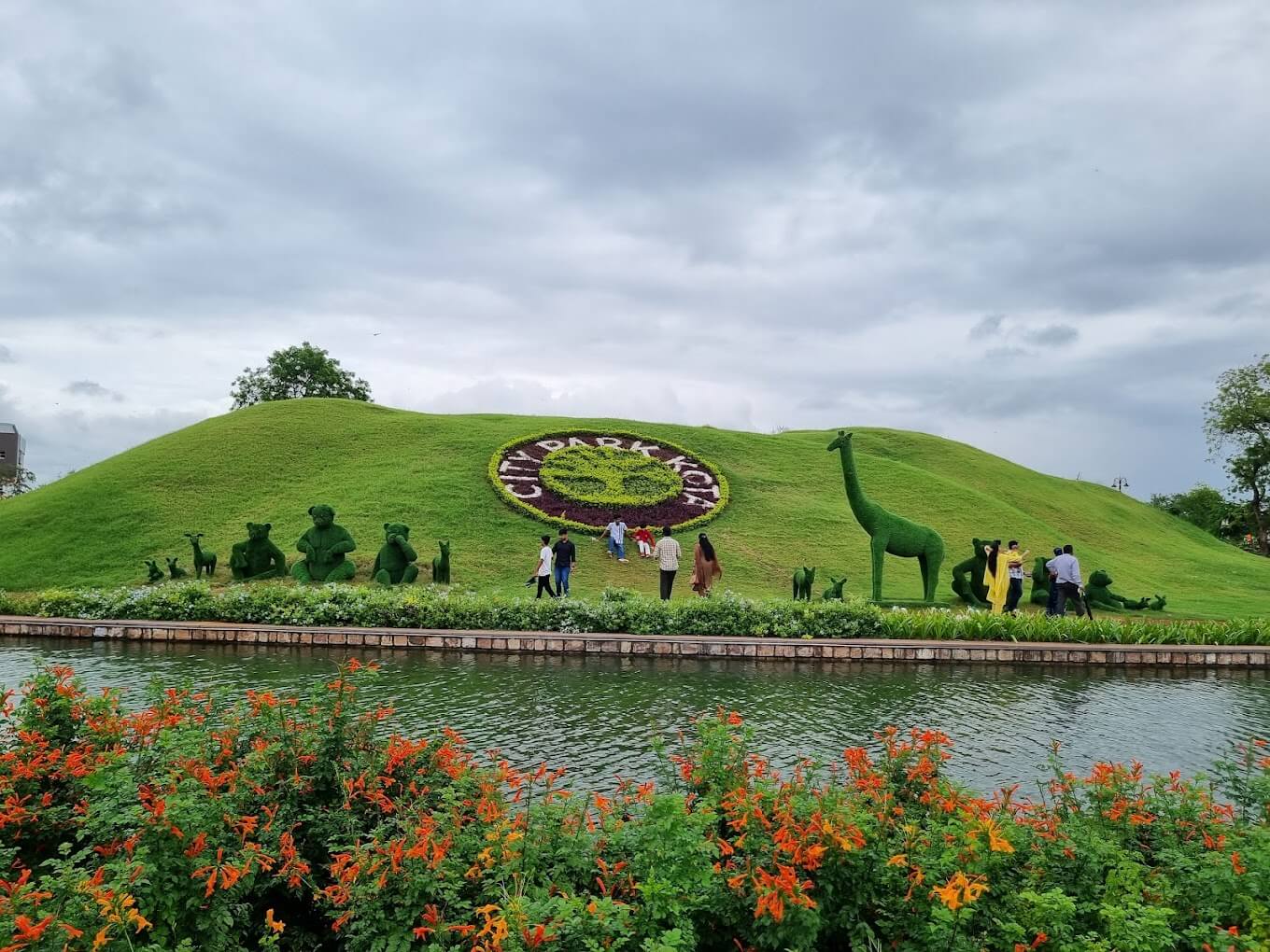 Kota has many tourist places where you will be awestruck by the beauty and architecture of the travel destination.
Some of the best tourist places in Kota are:
1. Chambal Riverfront
The mega tourist destination of Kota, Chambal Riverfront is a magnificent site.
The 3 Km long riverfront has many places to enjoy and wonder about. The water of river Chambal adds an interesting aura to the site.
There is a detailed guide about Chambal Riverfront to find more information. Check it out!
2. Kota City Park/Oxyzone Park
The park is one of the most beautiful tourist places in Kota, Rajasthan. Here you can find canals, beautiful bridges, duck ponds, flower valley, glass house, aviary and more.
Check out the detailed information about the City park, Kota.
Book Hotels, Upto 15% OFF ➛ Deals
3. Seven Wonders Park
The miniature version of wonders of the world attracts many tourists, especially kids. It's a nice park located near Kishor Sagar lake.
4. Garadia Mahadev
It's a beautiful tourist place near Kota. The U shape of Chambal river at this tourist spot creates a picturesque scenery.
5. Abheda Mahal
Abheda mahal is a historical tourist destination near Kota. It is a palace where crocodiles lived as a pet and used to get out of water when called by their name. Amazing, isn't it?
Access the list of 10 best tourist places in Kota.
What is the best time to visit Kota?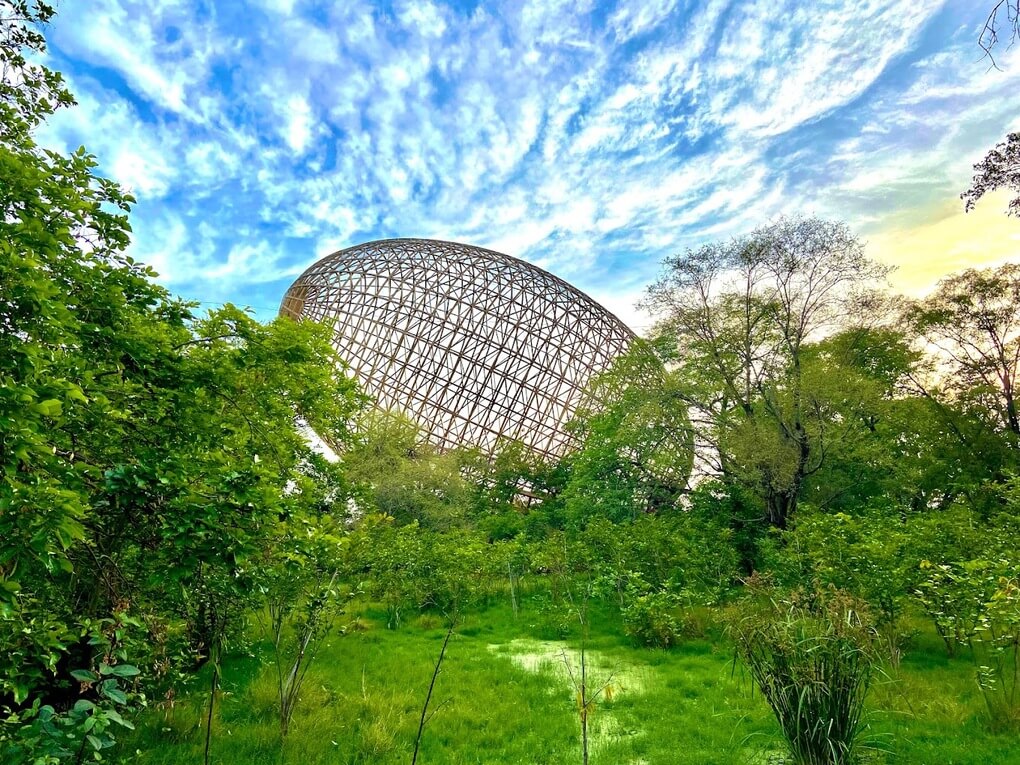 Best time to visit Kota is from July to February.
In July, August and September (monsoon season) Kota is lush green. It's the perfect time to visit natural tourist attractions near Kota (Garadiya Mahadev, Gaiparnath Valley, etc.)
October to February (winter season) is the best time to visit Kota City. The weather stays pleasant in these months and you can cover many tourist spots in one day.
Why is Kota so Popular?
Until now Kota was popular as an education city in India. But now things are changing. Kota is becoming a great tourist spot in Rajasthan. Be it monsoon or winter, Kota has tourist places to delight everyone with its charm.
Also, Kota is India's first 'traffic light free city'. If you take a Kota city tour then you will discover that the circles and crossroads of the city are wonderful.
Is Kota worth a visit?
Yes, Kota is worth a visit. The modern and natural tourist places makes this city an interesting travel spot in Rajasthan.
You can find many places to visit near Kota within 50 Km such as Gaiparnath, Karneshwar and Garadiya Mahadev.
How to Reach Kota?
✈️ Reach Kota by Air:
The nearest airport is Jaipur's Sanganer airport which is approx. 250 KM away. (Its a pity that Kota's airport is not operational for commercial flights.)
Hotels, Upto 40% OFF ➛ Book

🚆 Reach Kota by Train:
Kota has a railway station & almost 200 trains stops here. You can find direct trains to Kota from Delhi, Mumbai, Jaipur, Jodhpur, Jabalpur, Kolkata, Agra, Dehradun, Pune, Chennai and many more cities.
Some major trains that stops at Kota railway station are:
Nzm Jan Shatabd (12059)
Indb Intercity (39801)
Kota Jan Shatabdi (92059)
Udz Kota Special (09802)
Bkn Puri Inaug (04739)
Jaipur Express (12973)
Ndls Ac Superfast Special (09005)
Chandigarh Special (09303)
Paschim Express (12925)
🛣️ Reach Kota by Road:
Kota is well connected to major cities of India by road. Here is the distance to Kota from some cities.
| | |
| --- | --- |
| Jaipur to Kota | 250 KM (5 Hrs) |
| Udaipur to Kota | 282 KM (5 Hrs) |
| Delhi to Kota | 511 KM (8 Hrs) |
| Ahmedabad to Kota | 540 KM (9h 23 min) |
| Jodhpur to Kota | 386 KM (7 hr 16 min) |
How do I spend a day in Kota?
Although, it's impossible to cover all the tourist attractions of Kota in one day.
But if you are short on time then you can visit below mentioned places of Kota in 1 day.
Here is the one day itinerary of Kota for you.
| Tourist Place | Duration |
| --- | --- |
| 1. City Park | 1 to 2 hours |
| 2. Garh Palace & Rao Madho Singh Museum | 1 to 2 hours |
| 3. Abheda Mahal | 1 to 2 hours |
| 4. Seven Wonders Park | 1 to 2 hours |
| 5. Chambal River Front | 2 to 3 hours |
What are the things to do in Kota?
There are many things you can do in Kota. Find them below.
Visit Kota market and shop for Doriya sarees, silk sarees & gold jewelry.

Visit historical tourist places of Kota like Abheda Mahal, Garh Palace etc.

Take a city tour and see beautiful traffic signal free circles.

Visit malls for shopping and movies.

Eat at the best restaurants in Kota.

Enjoy natural tourist spots like Gaiparnath Mahadev, Garadiya Mahadev, Karneshwar Mahadev etc.

Experience the grand Dusshera mela around festive season.

Take a boat ride in Kishor Sagar lake and visit Jag mandir palace.

Feel alive at Chambal Adventure Festival, enjoy water and air sports.

Indulge in the Gangaur festival in March-April month.

Feel religious at Anant Chaturdashi Mahotsav rally during monsoon.
Where to Eat in Kota?
There are many good restaurants and Dhabas in Kota. Nayapura bus station, Kota railway station, or city center, every part of Kota city has places where you can eat delicious food.
If you fancy street food then Chaupati near Gumanpura market and Faluda/Ice-cream/Indian Fast-Food Chaupati near Chavni Circle is the place you should visit.
Some of the best restaurants in Kota are listed below:
Saffron-The fine dining
Sheesha Restaurant
Amar Punjabi Dhaba
Maheshwari Restaurant
If you can bear coupon system and crowd then Pathak Family Restaurant, Kota Chaupati are also a good place.
Must Check: 10 restaurants in Kota
Places to Visit in Kota for Couples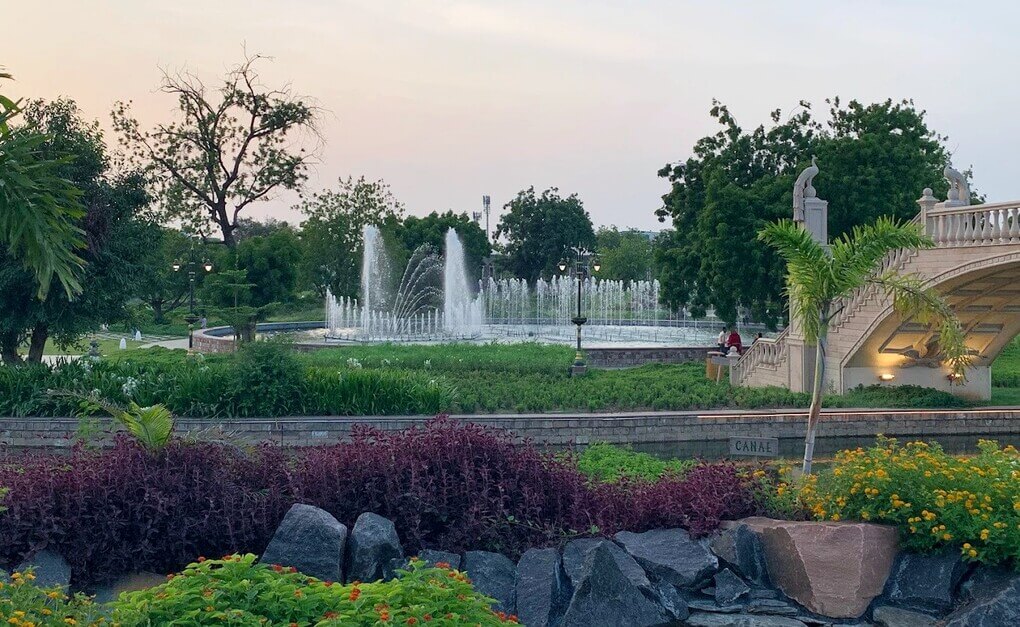 There are many couple-friendly places in Kota. If you are planning to go on a date in Kota then I would recommend these stunning places.
Garadiya Mahadev: Fall in love in nature's lap.
City Park: Shikara boat ride is fun with the loved one.
Chambal Garden: Enjoy the toy train ride and the lovely vibe.
Jagmandir Palace: Immensely Romantic place in Kota.
Gaiparnath Waterfall: 120 meter high waterfall can mesmerize any couple.
Code: OYOFEST, Flat 15% OFF ➛ Hotel Deals
Places to Visit in Kota with Family
Kota offers ample tourist places to visit with family. Some of the best family friendly tourist places are:-
| | |
| --- | --- |
| 1. Chambal Riverfront | 6. Chambal Garden |
| 2. City Park | 7. Seven Wonders Park |
| 3. Abheda Mahal | 8. Gaiparnath Waterfall |
| 4. Abheda Biological Park | 9. Garadiya Mahadev |
| 5. Garh Palace | 10. Mukundra Tiger Reserve |
Places to Visit in Kota at Night
Kota is not famous for nightlife. But the city has some great tourist attractions that look beautiful at night. Some of them are:
Chambal Riverfront: Its a different world at night with musical fountains and light shows.
City Park: The lit up aviary, canal, shikara boat ride, glass house feels amazing at night.
Jagmandir Palace: The 17th century palace looks stunning when lit up at night.
Upto 30% OFF, Code: TRAVEL23 ➛ Hotel Deals
Hidden Places in Kota
There are some incredible hidden places in Kota. Although, locals know about these places and go there often.
But tourist from other states of India or abroad don't know much about these hidden tourist spots.
These less explored tourist places in Kota are:
| | |
| --- | --- |
| 1. Karneshwar Mahadev | 6. Jaswant Sagar Wildlife Sanctuary |
| 2. Gaiparnath waterfall & temple | 7. Chambal Wildlife Sanctuary |
| 3. Garadiya Mahadev | 8. Alania Dam |
| 4. Mukundra Hills Tiger Reserve | 9. Jawahar Sagar Dam |
| 5. Darrah Wildlife Sanctuary | 10. Jamunia Island |
Historical Places in Kota
Kota has many historical tourist attractions. Such as:
Abheda Mahal
Garh Palace and Museum
Brij Vilas Palace
Please share this Kota travel guide with family and friends. It will help them when they plan to go to Kota.